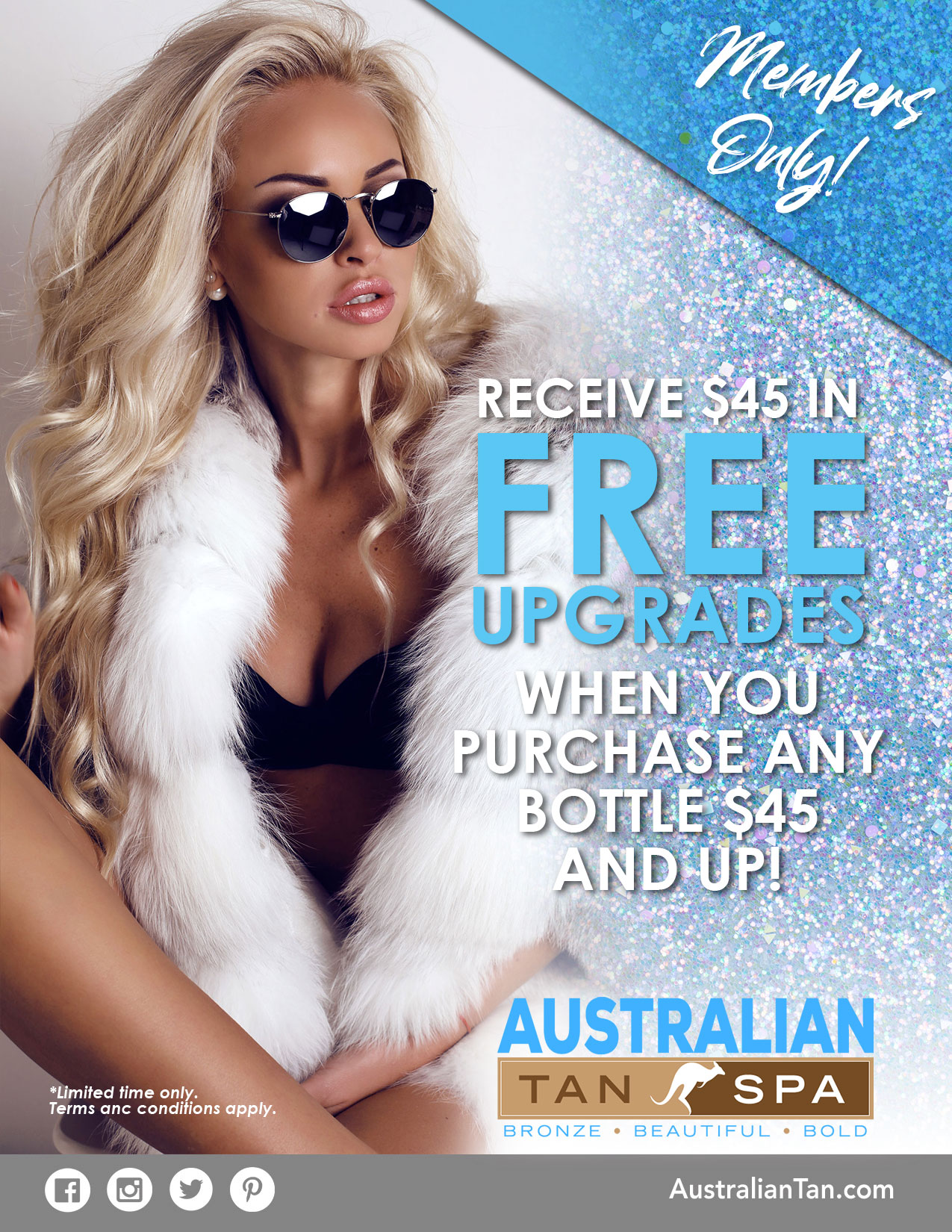 SPEND $45 GET $45. 
Purchase any bottle of lotion and get $45 in upgrades for free. 
Try out our new Infrared Salt Sauna, which not only helps with seasonal allergies, Improves respiratory health & immune resilience while promoting detoxification for your body. 
Or hop in our Red Light Therapy Bed to relieve the appearance of fine lines, wrinkles, stretch marks, scarring, acne or cellulite. 
Use one of our higher level UV tanning beds to help get a dose of Vitamin D while keeping your bronze color going. 
Or really treat yourself and get one of our custom blend Spray Tans that match to your skin tone for flawless UV Free bronze color that lasts 5 to 7 days. 
Come on in and choose your new lotion and get your $45 dollars in upgrades, going on now. We all know that using lotion is so important to the tanning and red light process as well as your at home skin care routines, and why not get more bang for book and get back $45 to use.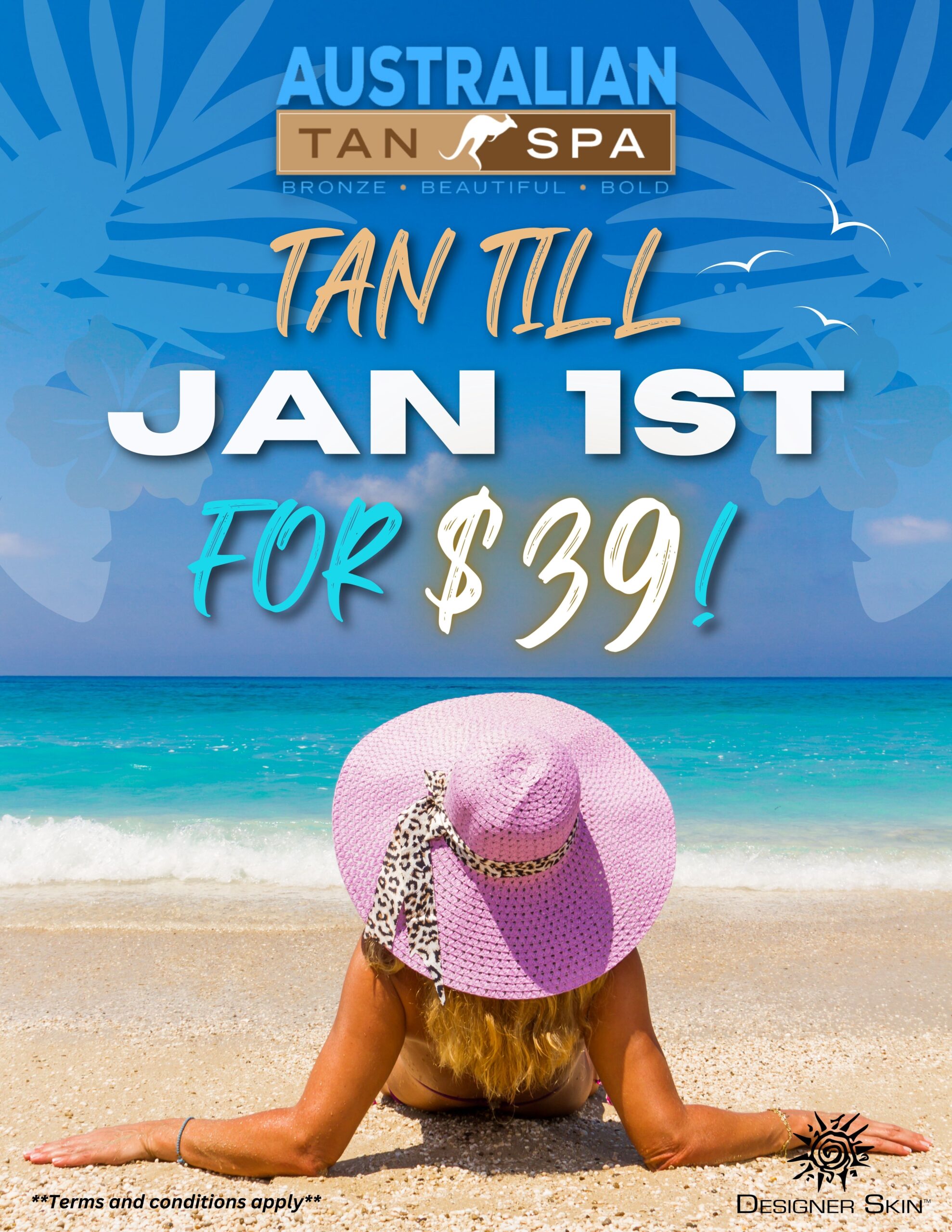 Tan till January first for only $39.
Thats only $2.45 a week to tan as much as you want in Level 1 & 2 Beds.
With the warm weather still around, and lots of holiday events coming in, you wont want your bronze color to fade and with this deal you wont have too.